The Laboratory Reports module is a convenient lab test analysis tool for recording and comparing analyte measurements.
Custom and pre-loaded report templates provide easy tracking of lab results, with graphical facilities for comparing an unlimited number of test results and reports.
'Normal', 'abnormal' and 'inconclusive' indicators can be added to any result.
Results can be entered from internal or external laboratories.
Callbacks can be generated when a patient's lab report is complete, alerting the relevant staff member.
Lab results and graphical comparisons can be emailed or printed directly from the client or animal record.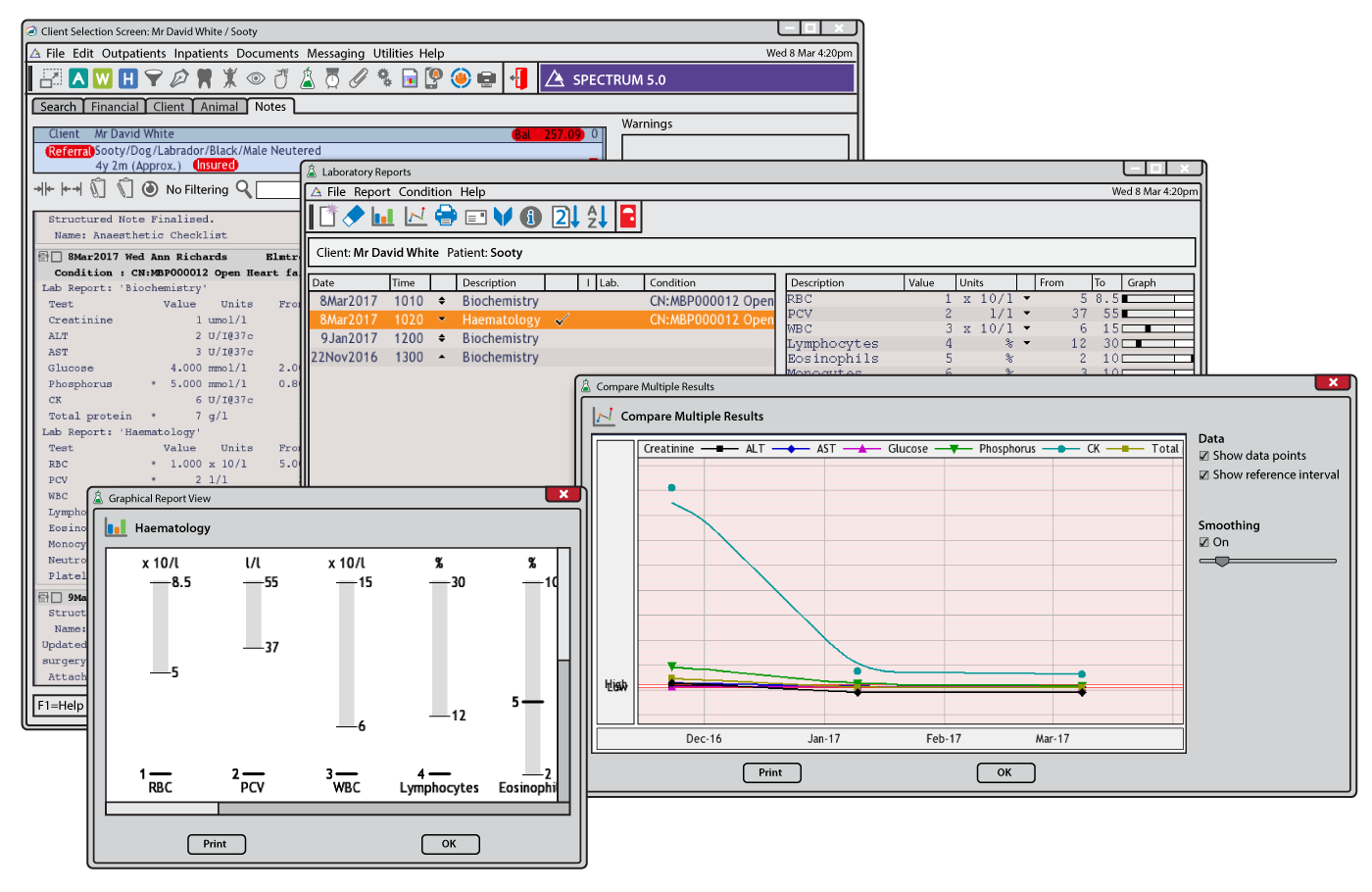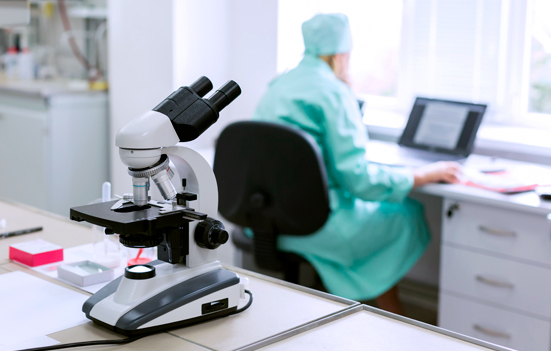 Lab Equipment Link
Data from in-house laboratory equipment can be imported through Spectrum, with reports generated and attached directly to patient notes.
For complete case management, lab reports can be linked to a VIPER case, together with clinical notes, appointments, inpatient care, diagrams and Vital Signs information.
Cost Code, Laboratory Reference, Machine Name and Note Record Numbers can be attached directly to lab report data.
External lab data can be linked via VetEnvoy and integrated into patient records.
Laboratory Information Management System (LIMS)
AT's Laboratory Information Management System (LIMS) gives complete control of all lab activities. Schedule, perform, monitor, and record all lab activities - internal and external.
Customised whiteboards allow viewing and managing of lab tasks, with simple drag and drop to assign tasks to the relevant employee, equipment or lab.
Equipment availability and resource clashing notifications help schedule tasks correctly, with progress tracking provided by colour coded status indicators.
Task libraries are created for all lab tests as well as recurring tasks such as reagent checks, maintenance and cleaning.
External lab request forms and specimen labels can be pre-filled and printed directly from screen – giving massive time savings for staff.
Bidirectional lab equipment communication provides an even more efficient lab, with results sent and received digitally.
Callbacks can be generated automatically, notifying staff of task completion.
Invoice prompting for high cost items ensures proper billing procedures are maintained.